Where do i begin... WOW WOW WOW!!
Every year Floww sends at least two lucky coworkers to Sassoon Academy in London, where you receive world-class education. One of my biggest highlights of 2017 was being told I was one of the lucky ones who would be going to Sassoon this year! So you can probably guess my highlight of 2018, Oh - My - God...
Sassoon Academy is a special building. It houses some of the most skilled, creative and innovative thinking people in the industry we call Hair Dressing.
We will be sitting in one studio taking part in some intense education, and down the hall you will hear shouting and cheering from another group of sassooners. The energy just travels through the walls! Further down the hall will be make up and clothing transformations; up the stairs styled models will be getting ready for a show and a session with the photographer.
I guess what I´m trying to say is that this place is a rainbow of colorful people and ideas.
This is Daniel.
He's super cool with great energy! He has a fresh take on ideas and a true passion to show us that it´s all about learning something technical with precision, and using it in our own way. Totally inspired by this guy!
This is Danielle.
I love this woman! She has this way that makes you feel immediately comfortable. The way she explains and executes her haircuts always have great humour attached. I took home many techniques she presented. One of the Greats.
This is Silvia.
Her brain and ability to explain is unbelievable! The details in her haircuts are mind blowing - everything has a purpose.
The way she works with hair puts you in a trance of concentration. A legend in our field.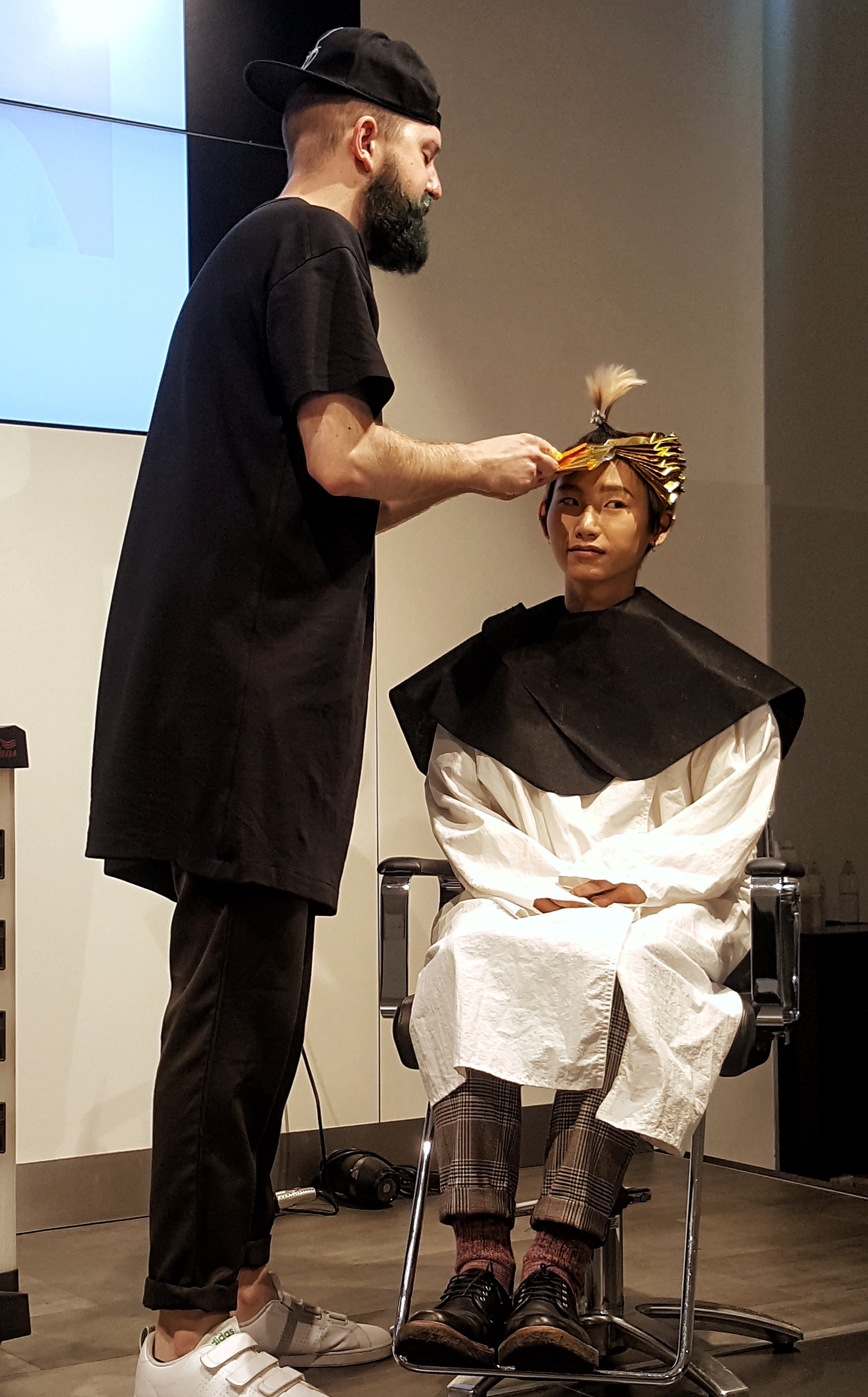 This is Pink.
A technical genius. Not afraid to push boundaries, a great stage presence with a fantastic sense of humour. Enjoyed his unique sense of style too!
Many styles are very graphic and exaggerated in the styles that were presented - but at the same time, these styles can be softened and tailored as desired by the person wearing it.
Here are a few of my own haircuts I had the pleasure of doing.
Thank you FLOWW for giving me this epic experience!
Get to know Hege and Michelle by clicking on their pictures below.